I don't know about yall, but I think the iPhone came with some pretty obnoxious ringtones. I like waking up to my favorite songs, but unfortunately you can't choose them as your alarm tones unless you buy them. Thank god I stumbled upon this site! It shows you how to convert any song into a ringtone file so it saves in your phone as a ringtone! Now I wake up to Fishin' In The Dark :)
2. This color scheme
I absolutely adore this color scheme! Though I don't plan on creating a nursery anytime in the near future, it makes me want to add a fun pop of color to my gray and turquoise room at home.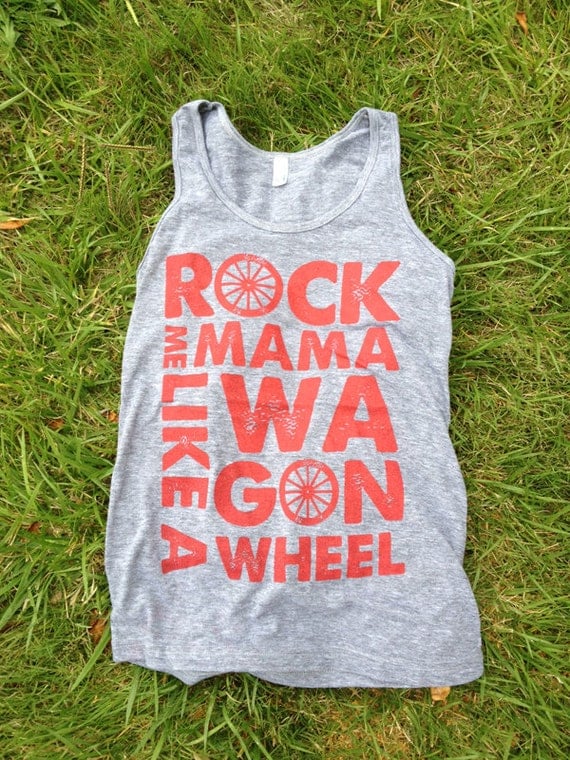 I looooove this song and looove this tank. However, I don't think I really want to spend $30 on something I could easily make, so I sense a fun project in store for me in the near future.
4. This
Preach!
5. When She's On - Chris Young
"You outta see her when she's on that front porch, in those cut off jeans and that Texas Longhorn's t-shirt, hair dryin' in the breeze... hummin' along to some ole Haggard song, you outta see her when she's on.." Love this song! Chris Young's voice is so sexy ;) I had a boy sing a cover of this song to me once. It was really sweet, but then he turned into a douchebag. Typical.
Hope yall have a great rest of the week! XO