Hi friends, long time no write. I just haven't had the
urge
lately. My day job consists of writing articles, ad copy, and blog posts all the live long day, so pretty much the last blog post I want to write at the end of the day is my own. Weird how that works. Plus my life has been fairly uneventful these past few weeks. G has been out of town and the most exciting thing I did yesterday was get a cavity filled. Woohoo.
Weeks like these make me miss college so much. I miss the freedom of sleeping in, grabbing a long lunch with friends, and going to a bar at 9pm on a Tuesday night. Don't get me wrong, I love working, but
most
some days I want to go back to being a careless 21 year old.
For this post, I've rounded up some of my most interesting Internet finds as of late:
1//
See article
here
. Can you believe this shit?! Turns out this was a really smart ad for the Samsung Galaxy note. I feel so cheated! However, as someone who works in marketing, this was incredibly genius. Props to you, Samsung.
2//
One of my favorite Grantland writers/podcasters, Juliet Litman, did an
interview
with Chris Harrison (host of the Bachelor) this week and got tonnnnns of dirty deets about Juan Pablo. Turns out Juan Pab is a huge douche.
Would've never guessed.
Also, turns out Chris Harrison has the coolest job in the whole damn world. Basically spends 5 minutes of his day letting the ladies know its time for the final rose, then spends the rest of his time cahooting all over the world, fishing, surfing, and eating delicious food. No fair!
3//
Oil Pulling
I recently read this article about the benefits of oil pulling. What the eff is oil pulling? Basically, putting a spoonful of coconut oil and swooshing it around in your mouth for 20 minutes, then spitting it out. It's a great detoxifier and literally pulls toxins out of your body by way of your mouth. People see better oral hygiene, breath, gums, a reduction in acne, better sleeping, more regulated hormones, etc., etc., Plus it also can help cure a hangover. This list goes on forever. I'm in.
4//
Buy this
here
. Holy mother of god I need millions of these around my house.
5//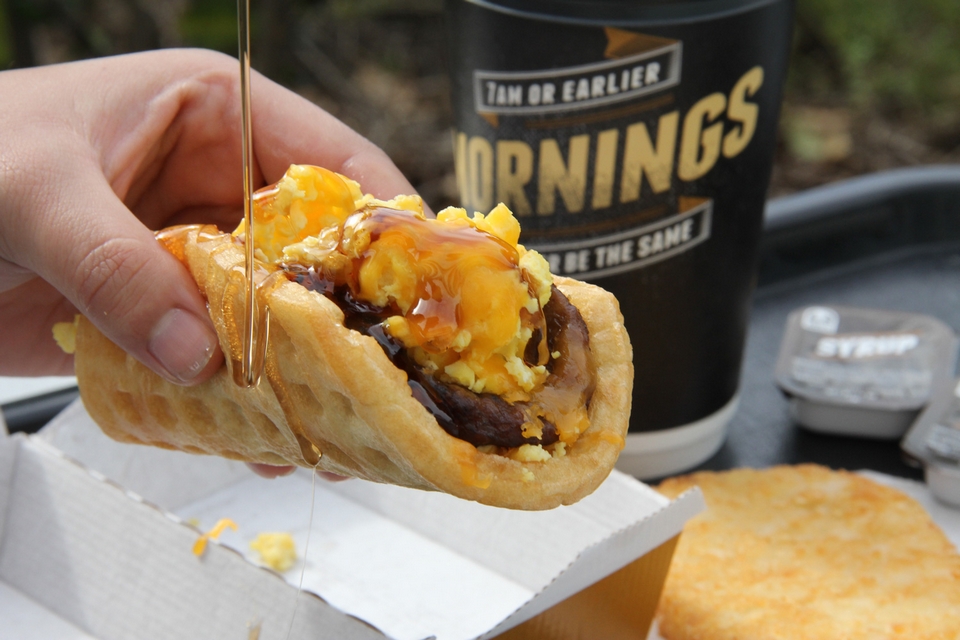 I don't hate the idea of a
Taco Bell breakfast waffle-taco
. My day is essentially made when it starts with a breakfast taco and I certainly wouldn't mind a waffle being added into the mix.